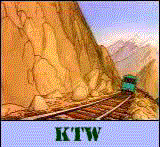 SITE OWNER
CONTESTS
CODE CONTEST #2
Are you ready for the for the Ultimate Challenge? Do you want a cool Tintin Winamp skin? Yes! Then CODE CONTEST #2 is the answer.
Anyone solves this code will get another question as a result. Solve that question and send the answer to kirthiboy@hotmail.com
The first three winners will get a great Tintin Winamp skin. Hurry before anyone else does!!!
CODE
---
name
meck
the
epardony
arrested
robot
tblackout
iandanger
ncos
accolade
aspirin
tarpit
fit
or
eggfactory
aviation
etc
occultation
apologies
tarpitnotsafe
innerproblem
hacking
ddeath
ocairos
k?
---
Winners will be declared in the Contest Section of Tintin News. You can right now see the earlier winners of Code Contest #1! You have to send your answers to ktwtintin@yahoo.com
COT Contest Winners
You can see the name of the three winners who won the Code Contest #1 which was held at the COT ML.
"The COT ML is the best way to get linked to all the Tintin fans."
---